Nest Lab spoke at SPE Russian Petroleum Technology Conference
The laboratory for robotized oilfield development spoke at the round-table discussion "Intellectual data analyze" through the annual SPE Russian Petroleum Technology Conference on 16-18th of October 2017.

There were some of our colleagues from Gazprom Neft, Skoltech, Schlumberger, IBM, Yandex Data Factory and GeoSteering Technologies too.
After the reports, moderators of the round-table discussion raised the three key-questions:
– How to use artificial intelligent elements in the oil production taking into consideration specific risks and uncertainties, how to apply expert knowledge and Big Data technologies together?
– Is there enough open data for constructing competitive algorithms?
– How to raise confidence of the oilmen in the application of the Big Data technologies?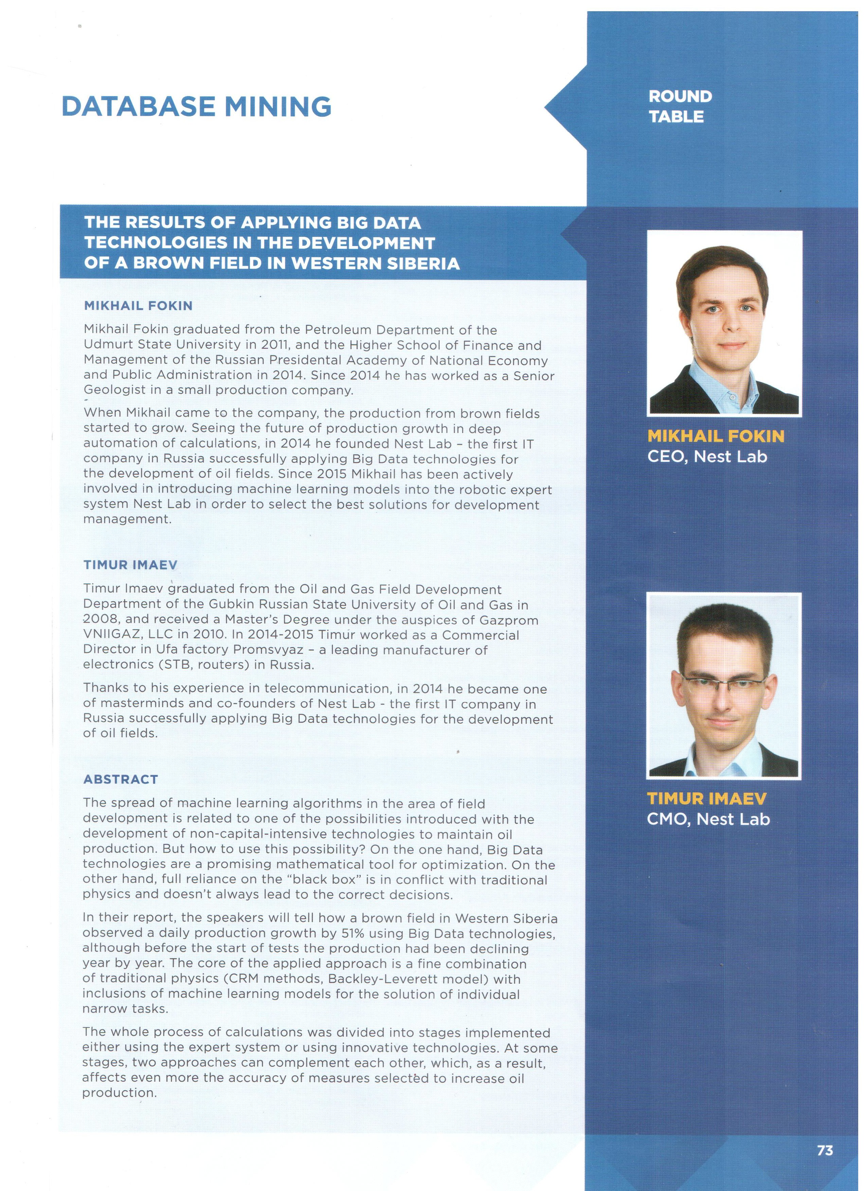 Fortunately, Nest Lab engineers solved the first question as the smart combination of the expert system and machine learning algorithms, when we designed the logic of our software.

From our point of view, the increase of the open data is not a good idea to improve the quality of learning algorithms. Actually, we have only one judge in the oilfield production – it is a fact. We need to apply our algorithms in practice; otherwise, we cannot create any competitive algorithms and to raise its real efficiency.

The third question was discussed mostly. We criticized popular approach to introduce machine learning algorithms as the "black box". Firstly, we guess it is not so "black". Secondly, such mysterious name does not allow raising confidence of the oilmen in productive application of the Big Data technologies. In our opinion, we should propagate simple vision of the machine learning algorithms. These are working methods enabling Nest Lab partners get good financial results already. So, why we talk about black color and a box? 🙂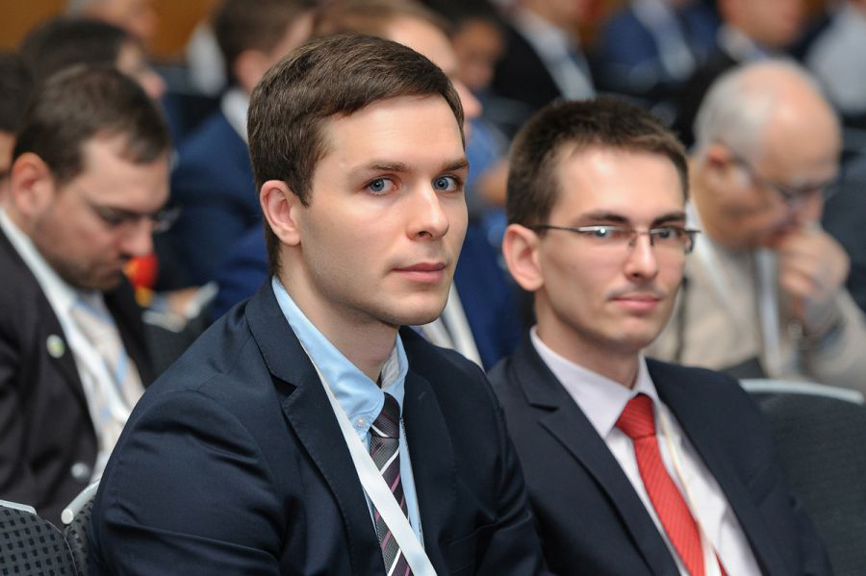 Back